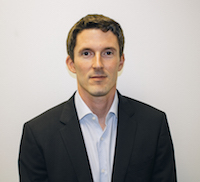 Tell us a bit about your company and what it does.
Contix is a social media event detection platform exclusively for the financial services industry. With more and more news breaking on social media, we're identifying the earliest mentions of breaking news that might impact a stock price and alerting our trading clients.
We analyze millions of social media and traditional news posts each day and use a combination of natural language processing and proprietary algorithms to ensure we're pushing out validated, credible alerts to our clients across the institutional and retail trading space.
How is it different than other companies in the same space?
Contix is hyper-focused on social media event detection for traders. The system's built in knowledge of publicly traded companies and the things that affect their valuations allows us to find events general purpose tools miss. We place those events in context with market data, social media data and other events all within a simple user interface designed for traders.
There's a lot of hubbub right now around sentiment analysis but what we recognized early on was that traders had a hard time generating alpha off of sentiment alone. Its leading alerts that are actionable. We provide a lot of data around events, including sentiment, to provide context to the news. Full Article on futuresmag.com
About Contix
Contix is the leading social media event detection platform focused exclusively on the financial services industry. Contix delivers actionable alerts on market-moving news surfaced from social media sources. The company's unique event categorization technology clusters related news from social and traditional sources to maximize breaking news coverage and place news in market context including price, trading volume, discussion volume and sentiment. Working with both institutional and retail traders, Contix helps discretionary equities traders act on breaking news events to generate alpha.
Media Contact:
Binna Kim, Vested
contix@fullyvested.com
646.747.3223