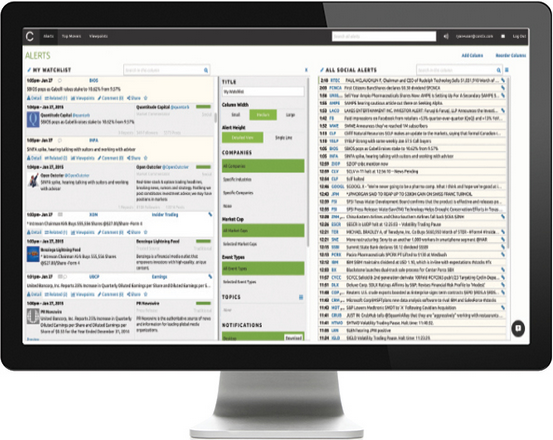 Contix began at Ikayzo, a Honolulu- and Japan-based finance and development creative agency. After first focusing on stock sentiment, the company shifted its focus to events because they were more "actionable," according to Contix CTO and co-founder Daniel Leuck.
"If you can find information on social media before Bloomberg, our customers will be able to take action first," says Leuck.
Leuck says Contix analyzes over 500 million posts a day on social-media sites such as Twitter to determine if the sources are credible or influential based on their previous reputation. The application then sends hundreds of alerts a day to its customers, including price, trading volume, discussion volume and sentiment. Full Article
About Contix
Contix is the leading social media event detection platform focused exclusively on the financial services industry. Contix delivers actionable alerts on market-moving news surfaced from social media sources. The company's unique event categorization technology clusters related news from social and traditional sources to maximize breaking news coverage and place news in market context including price, trading volume, discussion volume and sentiment. Working with both institutional and retail traders, Contix helps discretionary equities traders act on breaking news events to generate alpha.
Media Contact:
Binna Kim, Vested
contix@fullyvested.com
646.747.3223