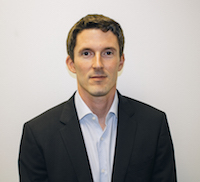 Contix Buzz with CEO Ryan Bailey
The most talked about stocks on social media
NEW YORK (TheStreet) — Banks were some of the most-buzzed-about stocks this week in social media.
Let's not forget, however, about the news that Adidas(ADDYY) has made a $200 million bet to lure James Harden away from Nike (NKE– Get Report).
And more recently, news broke that IBM (IBM – Get Report) and Apple (AAPL – Get Report) have entered into a large partnership to enable IBM corporate customers to bring MacBooks into their existing infrastructures without any additional configuration.
Here's our 
weekly round-up
of the most discussed stocks on Twitter and traditional media channels — stock-related news that saw the highest levels of engagement among market experts and valid sources.
Solar3D (SLTD): Solar3D's SUNworks division announced a $2.5 million contract with Baloian Packing, which grows and packs vegetable products. As part of the contract, SUNworks will be designing and installing a 1,098-kilowatt SunPower roof solar system.
See the full list on TheStreet.com
About Contix
Contix is the leading social media event detection platform focused exclusively on the financial services industry. Contix delivers actionable alerts on market-moving news surfaced from social media sources. The company's unique event categorization technology clusters related news from social and traditional sources to maximize breaking news coverage and place news in market context including price, trading volume, discussion volume and sentiment. Working with both institutional and retail traders, Contix helps discretionary equities traders act on breaking news events to generate alpha.
Media Contact:
Binna Kim, Vested
contix@fullyvested.com
646.747.3223