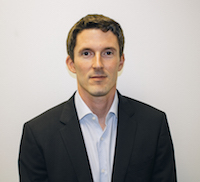 Contix's founders discuss the company's decision to use social  media for event detection, rather than for sentiment analysis.
Earlier this year, Twitter got a taste of its own medicine when Selerity, a research firm, leaked information about 50 minutes earlier than planned that the social media giant's Q1 revenue was going to miss estimates, sending its stock tumbling down 18 percent at close.
Contix, a new entrant on the social intelligence scene,  immediately sent out this alert to its subscribers:
Earnings Announced Early ­ Twitter Q1 Revenue Misses Estimates, $436M vs. $456M Expected.
According to Contix, their alert beat major news outlets by 14 minutes.
While many vendors have looked to tap into Twitter and other social media outlets for sentiment analysis, Contix's aim is simply  to be first to analyze and identify the earliest mentions of breaking news events, Ryan Bailey, the Hawaiian company's co­founder and CEO, tells WatersTechnology.
"There are a couple of different ways to derive value from social media. There's event detection and then there's sentiment analysis. Event detection is concrete; it's real," he says.
About Contix
Contix is the leading social media event detection platform focused exclusively on the financial services industry. Contix delivers actionable alerts on market-moving news surfaced from social media sources. The company's unique event categorization technology clusters related news from social and traditional sources to maximize breaking news coverage and place news in market context including price, trading volume, discussion volume and sentiment. Working with both institutional and retail traders, Contix helps discretionary equities traders act on breaking news events to generate alpha.
Media Contact:
Binna Kim, Vested
contix@fullyvested.com
646.747.3223